Because your degree matters!
Post-Secondary Level
(over 18 years old)
University Programs
The United States of America has thousands of schools/universities to choose from. Our intl. students have a vast range of options. USA Program has hundreds of partnering universities which we list online; however, we are not limited to only those particular schools. Because we do not want to overwhelm our applicants with too many options, we work to provide our intl. students with options that will meet theirspecific educational goals and personal needs. We are here for our students every step of the way.
American universities offer intl. students the highest level of education from schools of liberal arts, science, and business. Universities offer undergraduate and post-graduate studies together with several professional schools, such as Theology, Law, Medicine, Engineering, etc. At Universities, intl. students can obtain Bachelor, Master, and Doctoral degrees.
For intl. students who have already earned a high school diploma, the undergraduate program offers coursework from freshman (1st year of college) to the completion of an Associate Degree (two years) or a Bachelor Degree (four years). Undergraduate programs are flexible, allowing the intl. student to choose a variety of courses and create their own unique program of study. In additional to coursework in a major field, intl. students are required to take a number of courses in the arts, humanities, languages, and the social and physical sciences. Most intl. students are also able to take optional electives courses.
Intl. students who have already earned a Bachelor's degree upon completing their undergraduate education may attend graduate school to obtain a degree higher than a Bachelor's degree. An intl. student can obtain a Master's degree (M.A., M.S. / M.Sc., M.Ed., MBA, etc.) or a Doctoral degree (Ph.D., Ed.D., D.A., D.D., D.Sc., D.M.A., Th.D., etc.).
Because we are based in the United States, USA Program has access and connections with thousands of schools and universities to provide the utmost excellence in choice and service to our intl. students. The transition from the intl. student's home country into the U.S. will be a smooth process with guidance every step of the way.
Contact us for a free, no obligation consultation, search and recommendation.
USA Program will work with our university partners to seek scholarship on behalf of our intl. student. We aim to benefit our intl. students in every capacity in the field of their education. Our compensation from our partners is based on the number of qualified international students that we recruit, assist, and place rather than the total amount of expenses that the international students pay to the university. Therefore, USA Program offers all international students the best tuition and scholarships available for which they qualify.
Please fill out our applicant form online for Undergraduate program.
Please fill out our applicant form online for Graduate program.
Please complete and sign our deposit awareness form
Email us at study@usaprogram.info
Take a look at our streamlined admission process.
USA Program simplified & expedited the admission process with partner universities.
Admission
USA Program steps for applying to an American university.
Passport
Copy of passport.
High School records + Diploma
School transcript + High School diploma / Degree certificate
English Test
TOEFL, IELTS, iTEP, etc.
Are you ready?
Admission USA Program steps for applying to an American university.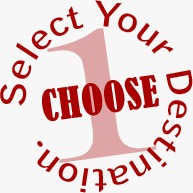 01
According to your preferences, you just need to choose
Location - U.S. region, city or state
Budget - University expenses Personal expenses
Educational Goals - Degree Level Desire Field of study USA Program recommends the best suited universities and programs based on your choices.
02
On behalf of the international student, USA Program's streamlined (simplified) eletronic application process allows us to
Apply to multiple universities
Upload the required documentation
Track status of acceptance
Beyond that USA Program will work to obtain schoolarship for you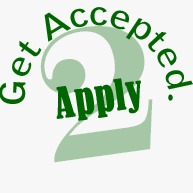 Explore your Possibilities
---
Take a look at the map below and choose your preferred location (state or city) to study at a University. Then, from the Universities list below, click on your desired school to go directly to their web page for more information.